FinaCare
A new concept for a financial mobile application
I created this video using Adobe After Effects to show the final round of designs in a presentation to USAA executives.
Chen-Chun Shen & Xiaoshan Li
Adobe Illustrator, Axure 7, InVision, Qualtrics, Adobe After Effects
User Researcher & UX Designer
This project was sponsored by USAA. During the course of this project, our team completed 2 iterations of the UX design lifecycle. Research and designs from this study were presented directly to senior executives at USAA.
"How do student millennials think about and manage their financial lives?"
First Iteration
Contextual Inquiry | Affinity Diagram | Detailed Survey Analysis | User Models | Task Flow Models | Hierarchal Task Inventory
The first iteration of this project began with a contextual inquiry of 11 undergraduate students at The University of Texas at Austin. This population was selected because college students and young adults often have different lifestyles and resources as compared to adults well into their career and family development. This research aims at understanding these differences and how technology might be utilized in order to develop healthy spending habits and save for the future. ​
Paper Wireframes | Paper Prototypes | Axure Prototype
During the first iteration of this design, our team utilized the research findings to begin collaborative ideation. We then individually sketched wireframes and came together with these sketches to critique and continue brainstorming the best possible solutions to meet the design requirements. Finally, we created a low-fidelity prototype as a group and solicited target user feedback. Finally, we created a high-fidelity prototype in Axure.
Second Iteration
User Research | Competitive Analysis | Online Survey | In-Depth Interviews
The second iteration of our user research consisted of a usability evaluation of our high-fidelity prototype, a mass online survey of student Millennials followed by an in-depth interview with volunteers from our pool of survey participants. Additionally, we conducted a competitive analysis of financial applications and solicited user feedback from our interviewees on the use of these applications.
Paper Wireframes | Adobe Illustrator + InVision Prototype
We utilized the findings from our second round of research to create paper wireframes and sketches, then created a high fidelity prototype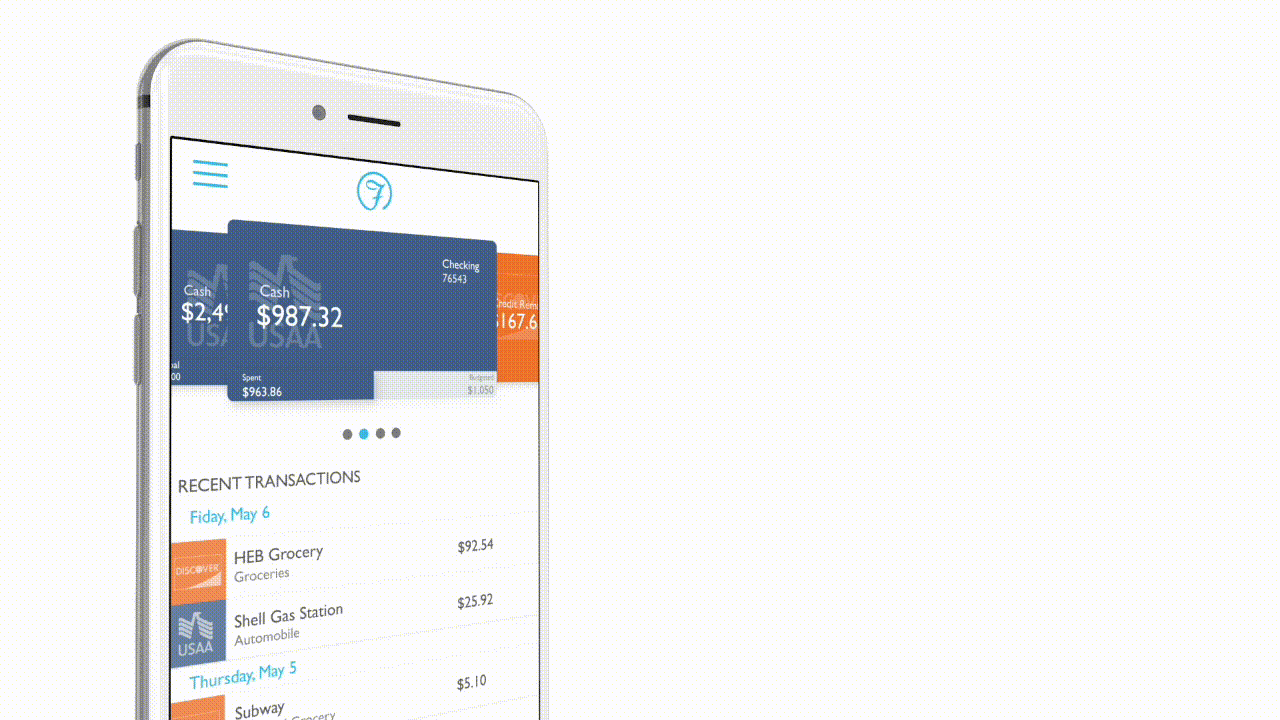 For more information on this project, contact me!